Digital Signage Solutions in
Los Angeles
Hardware and Installation

Cloud-Based

Content Creation and Design

Turnkey Solution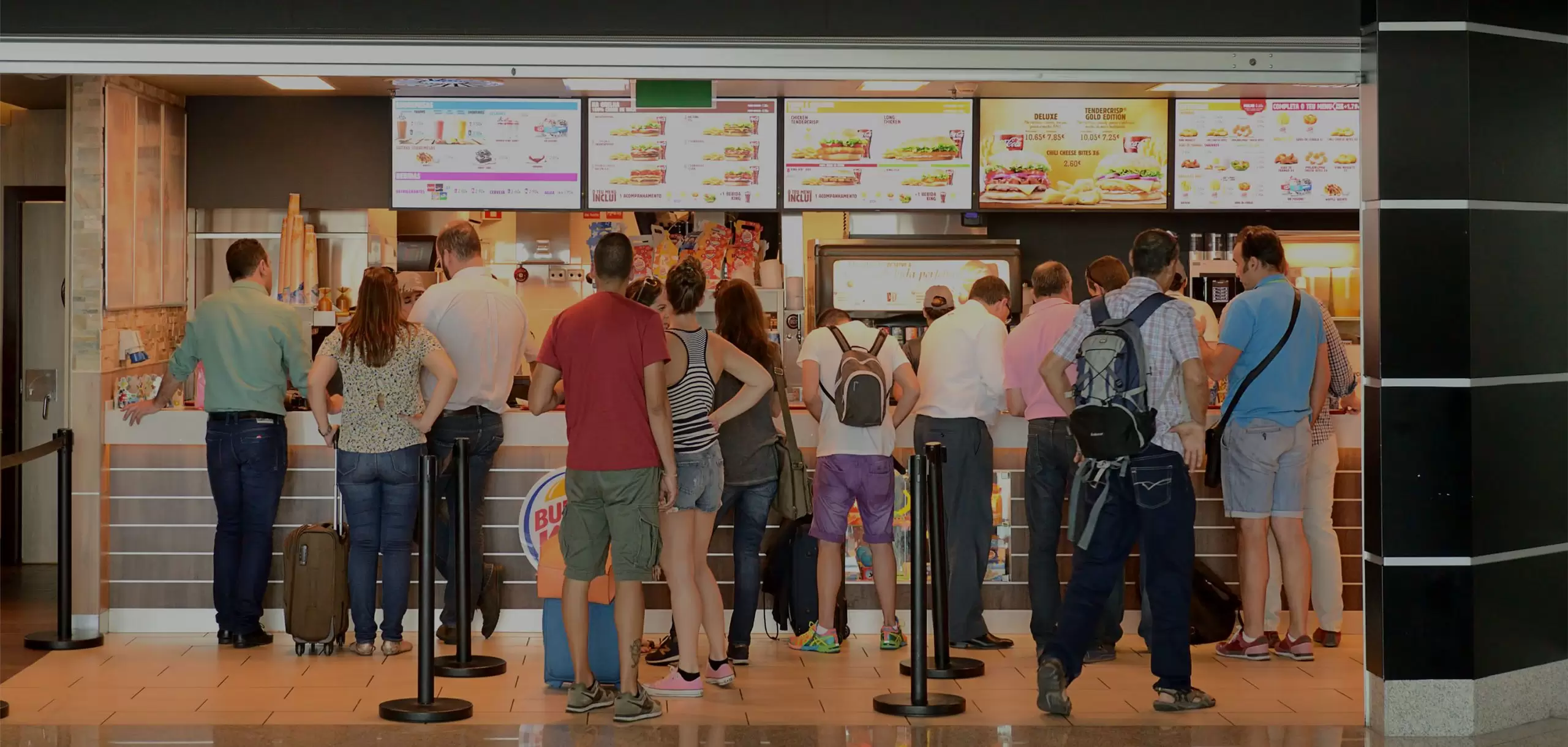 High-Impact Customer Experience
Regardless of your business size, you have a message that you want to share and you don't have the time to wait on an outside company to produce posters and signs that will just be thrown away.
The most common application for digital signage are:
Retail / Shopping Malls
Healthcare
Hospitality
Sports Facilities
Digital Menu Boards
Internal Communications
The addition of digital signage to your business will not only allow you to increase your sales, but deliver multiple messages without increasing your signage footprint.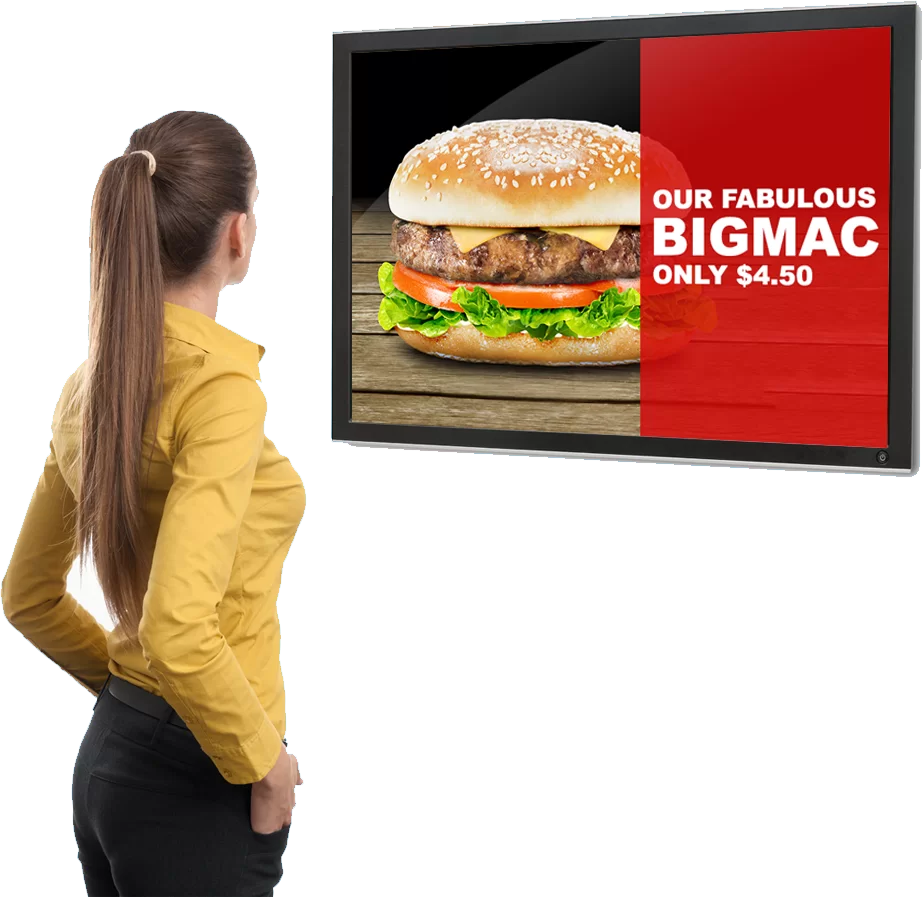 Digital Signage Options In Los Angeles
Today's consumers expect to see technology being used to improve their in-store experience, and digital signage does just that. Aside from attracting attention and increasing engagement levels, digital signage can give organisations the flexibility of deploying important communications within seconds. It can also influence purchase decisions, increase brand awareness and reduce print costs.
Some Of Our Digital Signage Services: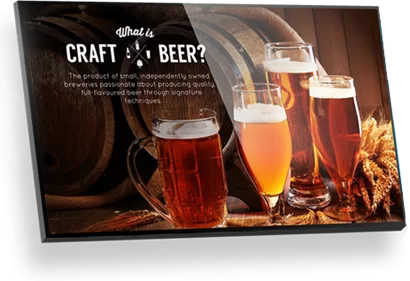 Mini Installation
Uses low-cost backend to allow you to deliver a strong dedicated message to your users. It's designed for a business that wished to deploy a single sign and desires to only have a single content item displayed at a time.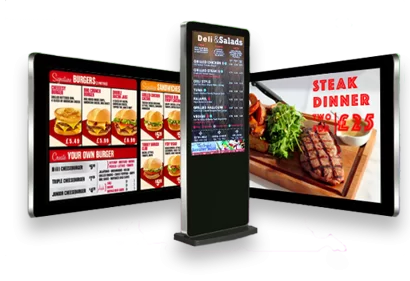 Xibo Installation
Centrally managed from a web interface: Simple and Easy to deploy a wide range of media support. It allows you to combine many content items on the same screen. You can specify your content to run in a certain area without affecting other content regions on the same screen.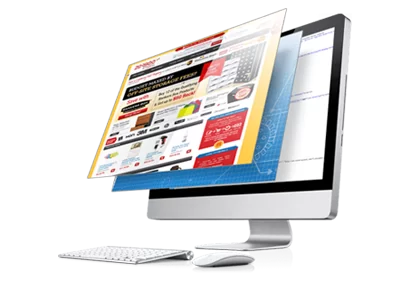 Content Creation
For customers that need content creation services, we provide custom slide generation after the initial setup at time and material arrangement. We also have programs that can book updates at very low monthly rates.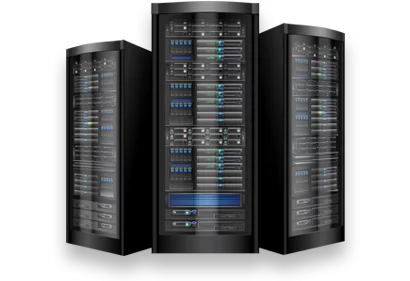 Server Hosting
Digital signage server hosting is available for those who do not want to install a local server. Hosting plans begin at $50/month per display. Multiple display discounts are available.
A New Digital Experience
ComsatAV has the expertise and experience to create engaging digital solutions that will clearly deliver your message to your customers, clients, guests and/or employees and help you stand you stand out from the competition.
ComsatAV has been helping Los Angeles' businesses and organizations create the perfect solution for their audience. Whether you want to promote a new product, entertain your customers o improve your brand awareness: We have the technology.
Deliver Real-Time Information
Augment Customer Experience
Drive Traffic to the Right Areas
Eliminate Print Advertising Cost
Personalize the Customer Experience
Promote Positive Brand Image
Reduce Printing Costs of Outdated Advertising
Uninterrupted Content
Proudly serving LA County

Glossary
A
Administrator: The one responsible for updating and maintaining the digital signage system.
Advertisement: Marketing used to sell or promote a service or product.
Animation: A method where figures are manipulated to appear as moving images. This is usually used in digital displays.
Aspect Ratio: An image's ratio if its width to its height.
ATM Topper: A video screen on tom of an ATM machine to display advertising.
Audience: The targeted people that will be exposed to the digital signage advertisement.
AVI: (Audio Video Interleaved). It's a sound and motion picture that allows synchronous audio with video playback.
Cloud Based: Stored and managed on servers hosted on the internet.
CMS: (Content Management System). Software used to manage the creation and modification of digital content.
Content: The images, videos, graphics or sounds used in your digital display to engage or inform your audience.
Digital Signage: Digital screen displaying video or multimedia for advertising or informative purposes
Display: Screen used to show your digital signage. 
Dwell Time: Time your audience has to see and process your content.