Conference Room AV Systems
In Southern California
our systems work with:



Share Ideas and Content Securely, Easy and Trouble-Free
A fully integrated audio/video system allows you to increase the effectiveness and impact of meetings and presentations, whether face to face or in video and audio conferences with clients, vendors, and employees anywhere in the world.
Innovative audio, video, HD video conferencing & one touch controls (including iPad) make communication and collaboration easy!
High definition video
Crystal clear audio
Touch controls
Complete connectivity
Interactive document sharing
State-of-the-art presentation tools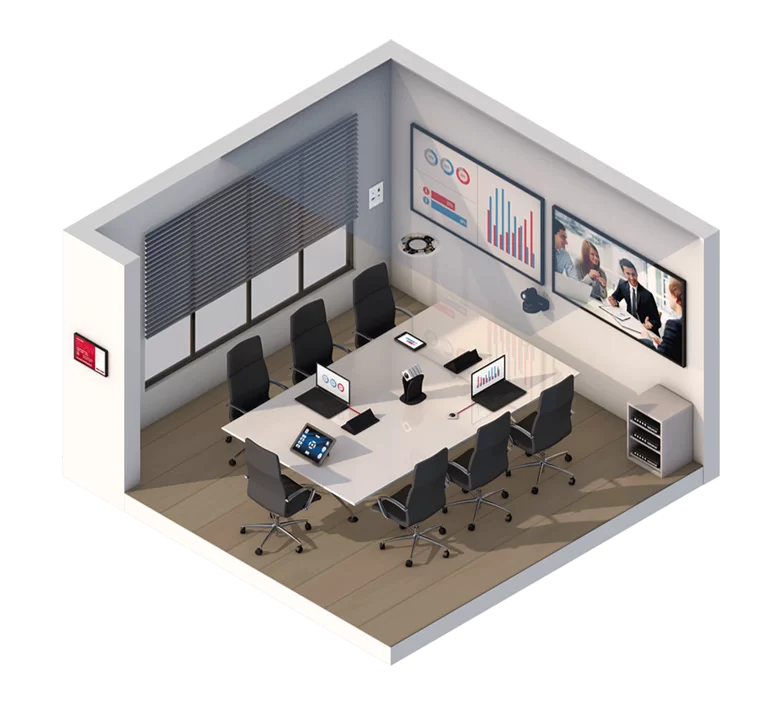 Turn-Key Solutions that Deliver High-Quality Sound and HD Video For An Exceptional Experience In Video Conferencing
Into a simple, easy to use business communications system! ComsatAV strives to simplify and streamline the installation and use of the very latest and very best audio/visual technology in your boardrooms, conference rooms and throughout your facility. Integrated solutions mean one-touch operation and smooth transitions from one input device to another.
Here is how we design the best Conference Room Solution for you:
Assessing the Needs of the Room
Tailored Conference Room Solutions
Our expert consultants use their extensive experience to analyze your needs and customize equipment to help you create professional, hassle-free meetings and presentations.
To ensure the best results we will consider the following:
Room Layout
Acoustic of the Room
Budget
Furniture
Features that have an impact on installation and audio quality
Installation date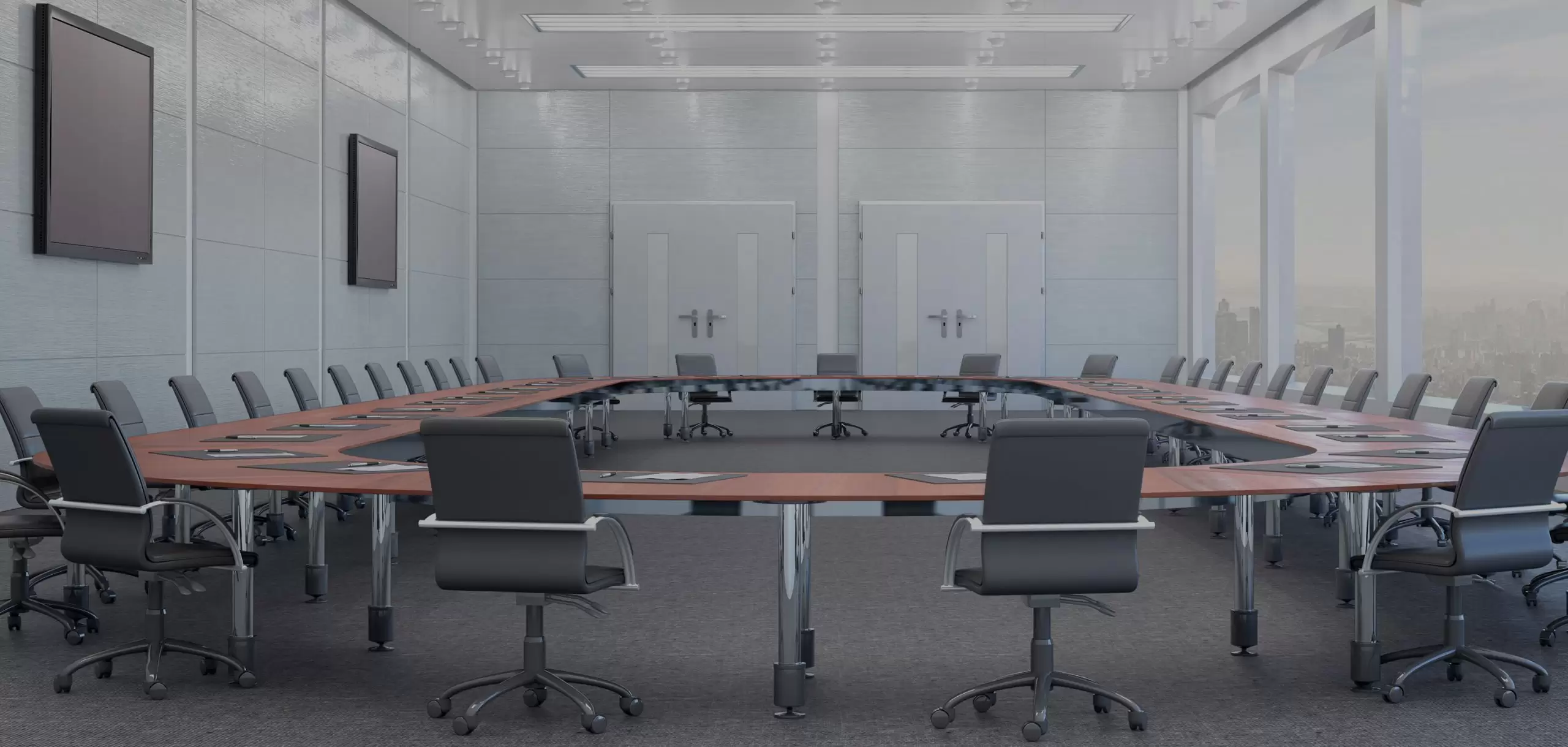 Installation
Getting you the right setup
After developing a proposal for the specific needs of your business, we work on setting up your new conference room:
To ensure the best results we will consider the following:
Installation of the required hardware
Installation of the required speaker to ensure a clean communication channel
Setup of additional features or materials that improves the acoustics
Training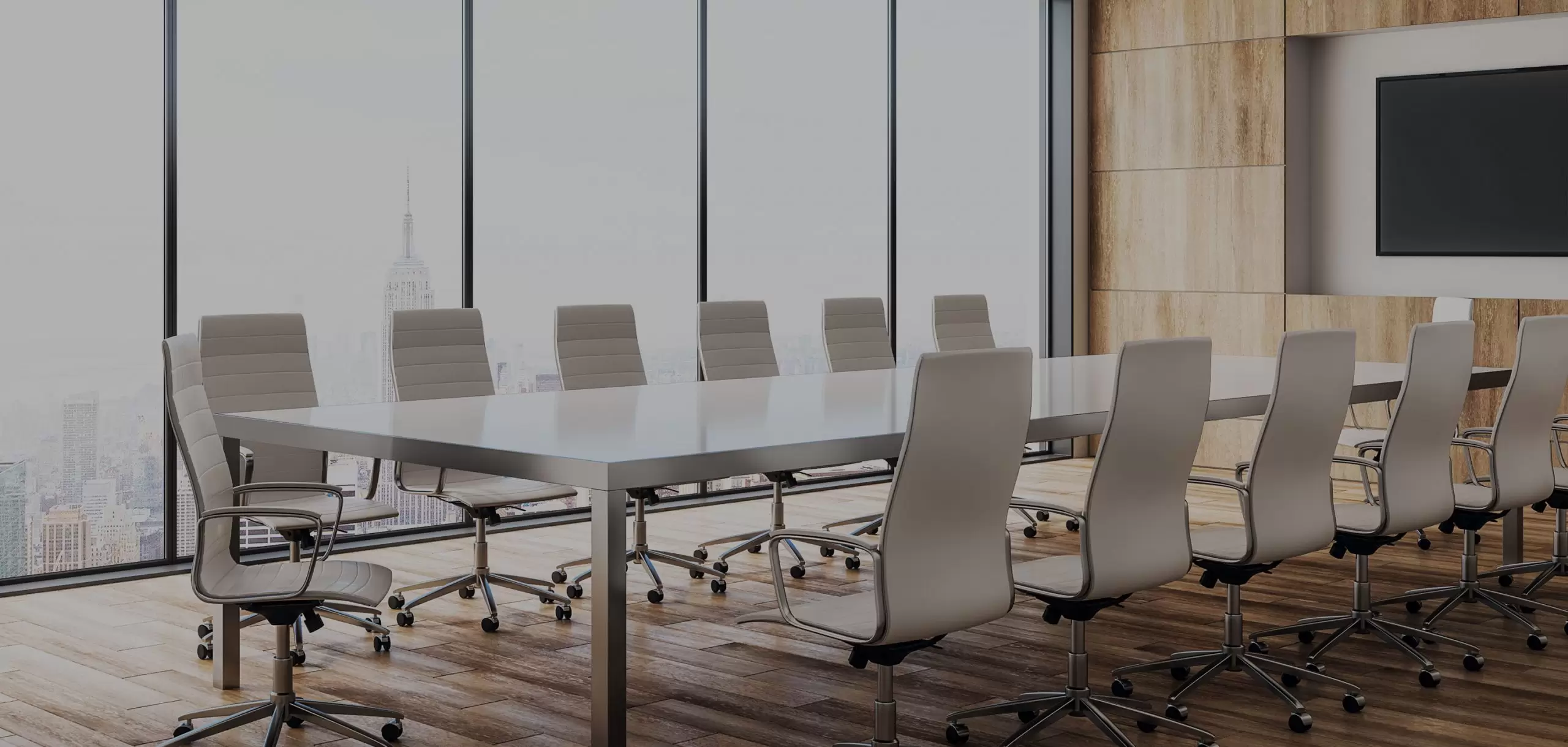 To guarantee the most efficient audio and video quality, we include the best technology even in our standard setup.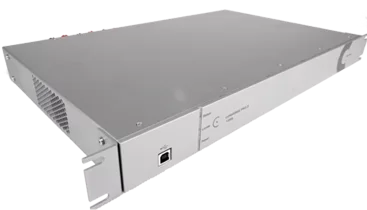 Converge Pro 2
Optimized to work with the new Beamforming Mic Array 2 and DIALOG 20 2-Channel Wireless Microphone System through its native connection.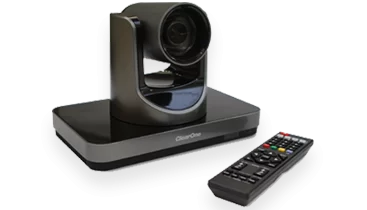 Unite 200
Includes USB, HDMI, and IP connections making it ideal for multiple applications such as PC-based web conferencing, UC applications, video conferencing, distance learning, lecture capture, telepresence, command and control centers, remote management, IT control, and more.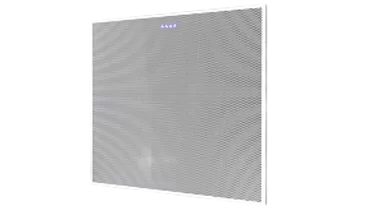 Beamforming Microphone Array 2
Professional-grade microphone array with beamforming and adaptive steering, ClearOne next-generation Acoustic Echo Cancellation and Noise Cancellation.

ClearOne enhances communication and collaboration for organizations worldwide, from the Fortune 500 to small and medium businesses and institutions. We design, develop, and sell conferencing, collaboration, network streaming & signage solutions through a global network of expert AV and IT practitioners who specify, install, and support our advanced hardware, software, apps, and cloud solutions.
From ad-hoc workspaces and mobile conferences to the largest meeting venues and boardrooms, ClearOne is the best-in-class option for any industry or organization that relies on teamwork and collaboration to be successful.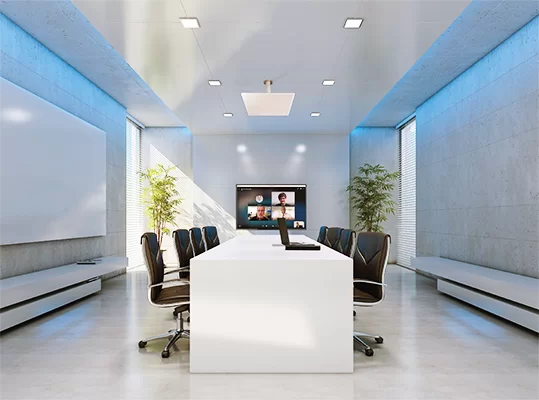 ClearOne is expanding the applications for its BMA 360 Beamforming Microphone Array Ceiling Tile with the addition of a new "Voice Lift" feature that allows audio to be locally amplified and heard throughout classrooms, lecture halls and large meeting rooms.
ClearOne's technologies, FiBeam and DsBeam, already found on the BMA 360, enable new levels of Voice Lift performance. FiBeam technology makes the BMA 360 a frequency-invariant beamforming mic array that provides natural and full-fidelity sound. DsBeam provides sidelobe depth below -40 decibels, resulting in superior rejection of reverb and noise and providing superb clarity and intelligibility.
With the addition of the new Voice Lift feature, the BMA 360 becomes a more interesting microphone array ceiling tile for K-12 schools and colleges. And, the features now include echo cancellation, noise cancellation, auto-mixing, built-in power amplifiers and camera-tracking functions.
Recent Case Studies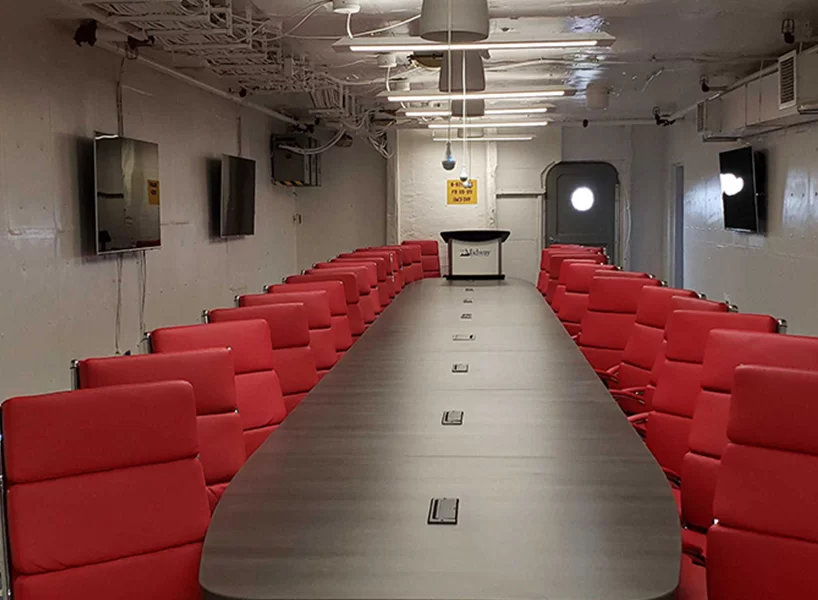 The USS Midway Aircraft Carrier Museum is a historical naval aircraft carrier museum located in downtown San Diego, California at Navy Pier.
Quote your project
Keep reading
Some of our clients