Large Venue Projector Installations in Southern California
These projectors provide uncompromising image quality, brilliant video, and professional-grade reliability for lecture halls, auditoriums, sanctuaries, events, and digital signage.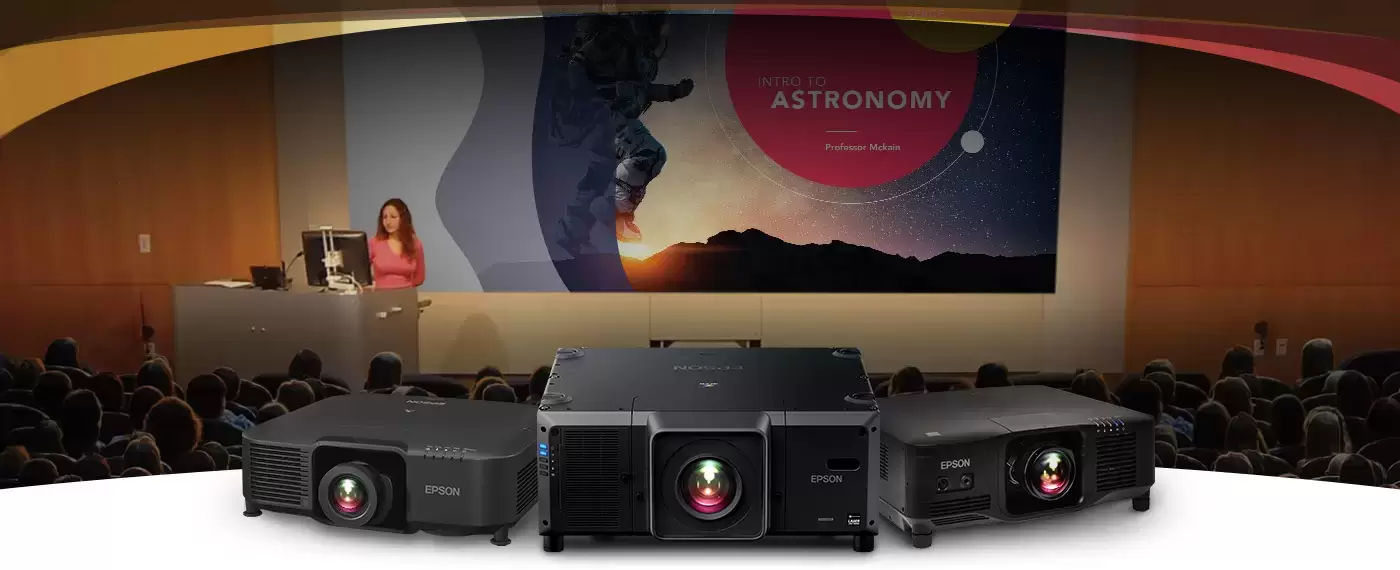 3-chip projection technology for incredible color accuracy
Epson's proprietary 3LCD engine utilizes a true 3-chip design with one LCD chip for each color (RGB). The result? Incredible brightness, color accuracy, and detail.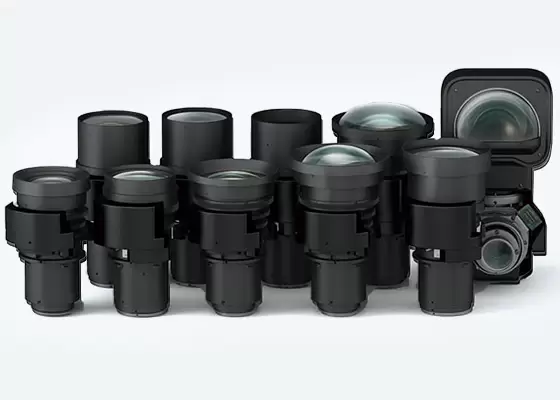 Wide selection of lenses ideal for any application
Epson's comprehensive lens lineup features a variety of ranges from ultra-short throw to long-throw lenses. In addition, a single-lens family supports a wide range of projectors from 6,000 to 20,000 lumens.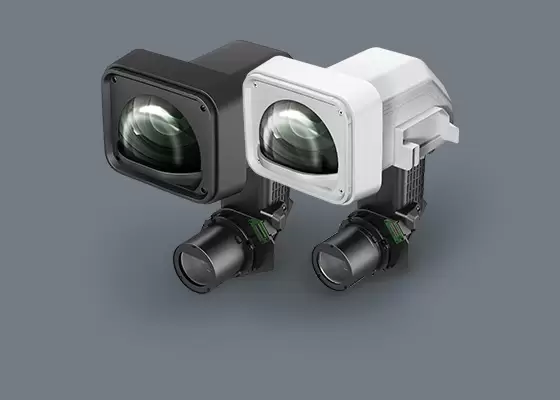 Ultra-short throw lens option
For larger-than-life images from just feet away. With unique zero offsets and a 0.35 throw distance. Epson offers a .35-throw lens for the entire Pro Series range.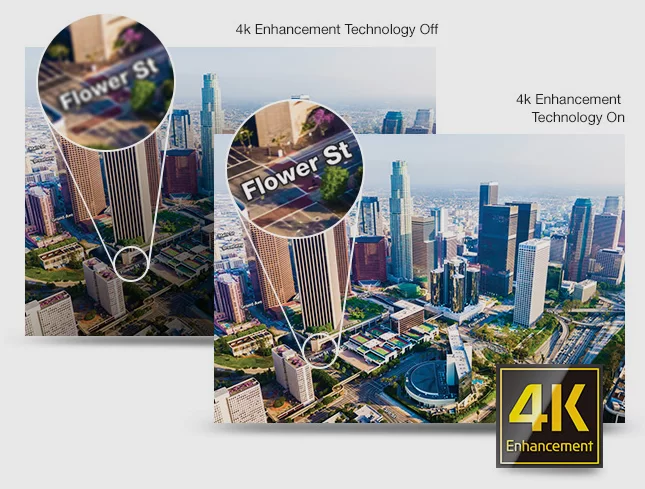 Go beyond HD image quality
Epson's comprehensive large-venue lineup includes 4K Enhancement Technology1 on all WUXGA projectors2, so you can experience the most intricate details.
Automated Setup with PixAlign Camera
Access powerful tools that help speed up and simplify the setup of advanced projection applications. These tools are enabled by the built-in camera or the optional PixAlign ELPEC01 external camera that can be attached to the projector or UST lens without the need for an angle of view adjustment.