Surveillance Camera Systems In
Southern California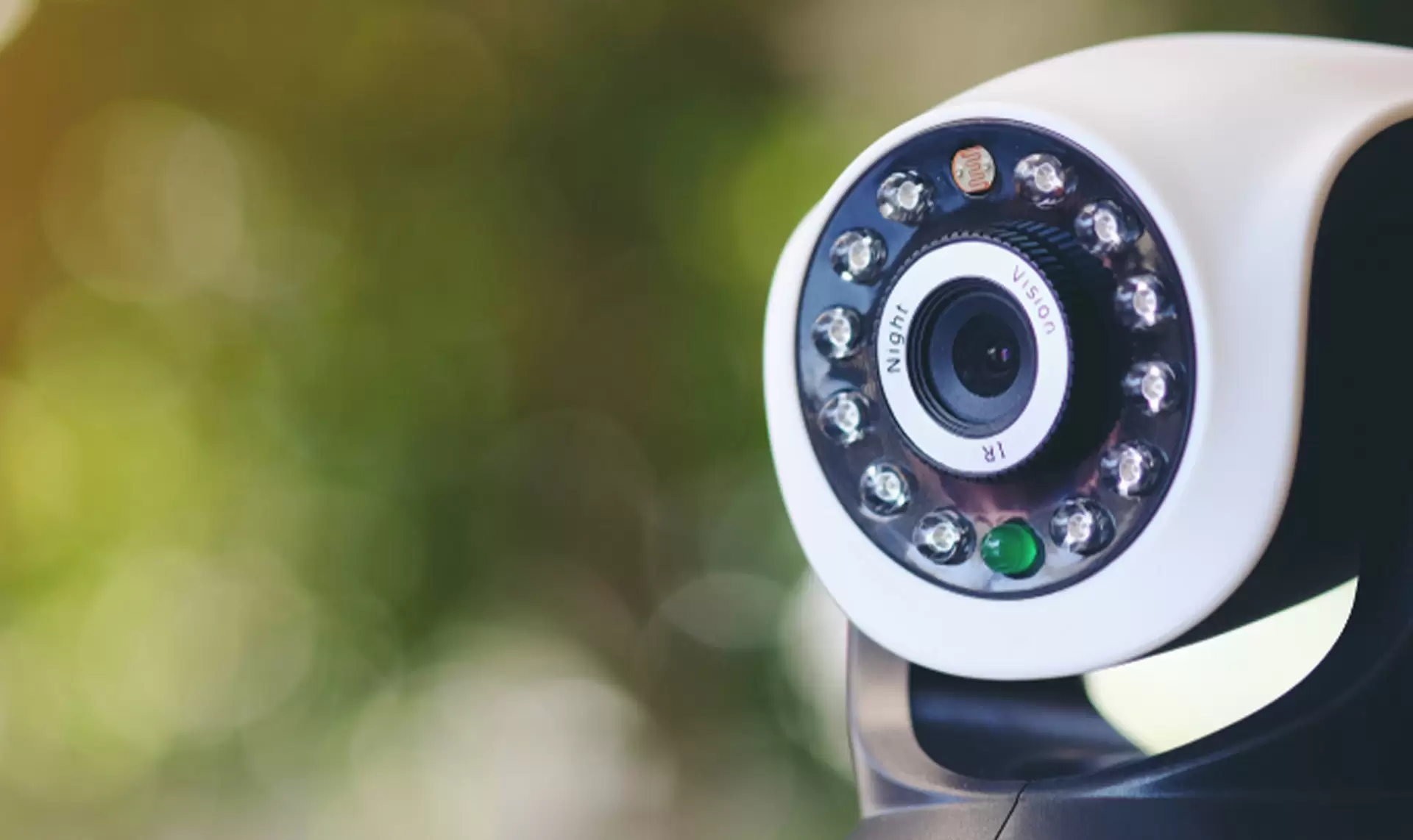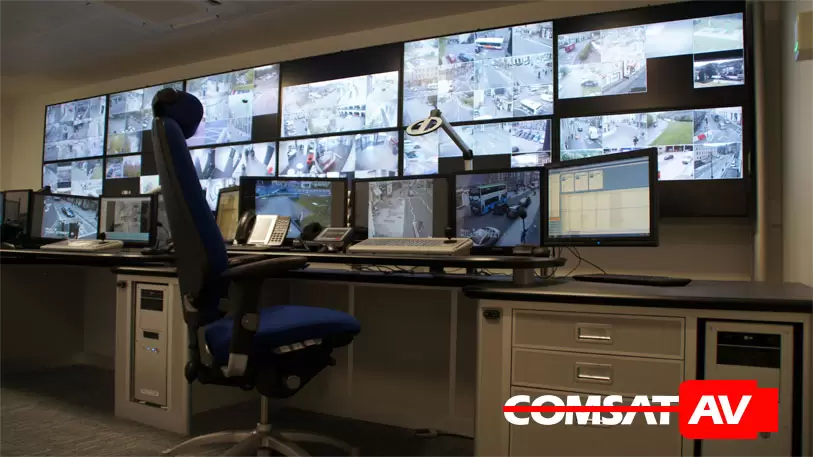 We design and install surveillance systems for:



Ensure Safety Wherever You Are
Choose from standalone cameras to cover especially vulnerable areas of your business like the safe or the cash register, or capture everything that happens with multi-camera systems and covert devices that are easy to install and operate.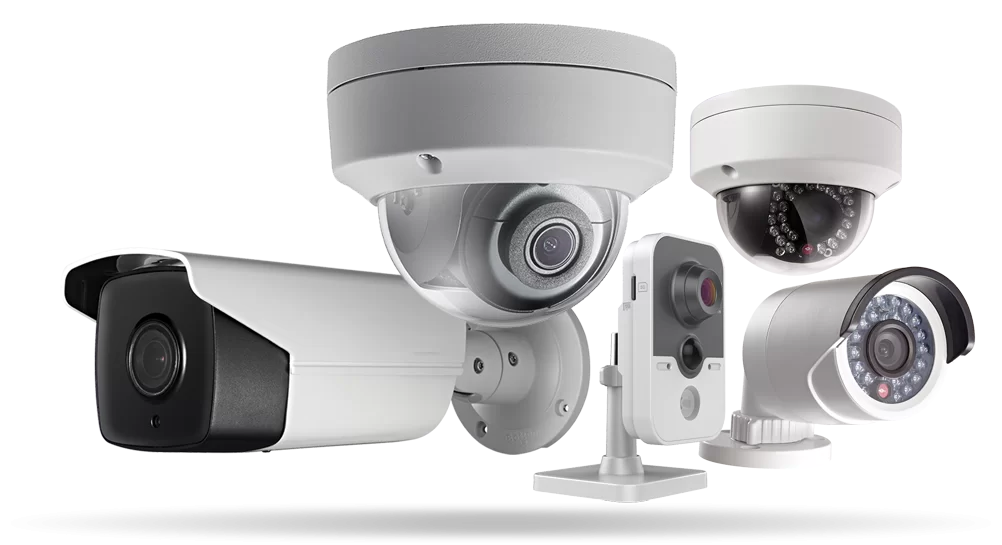 Surveillance Systems In San Diego
We offer only the best security monitoring systems for home and business. Our security systems are ideal for both indoor and outdoor security applications. Rest assured with infrared night vision and motion activated recording. Browse the different types of security camera systems that ComsatAV offers and determine the best configuration for your surveillance needs.
Our Surveillance Camera System Solutions: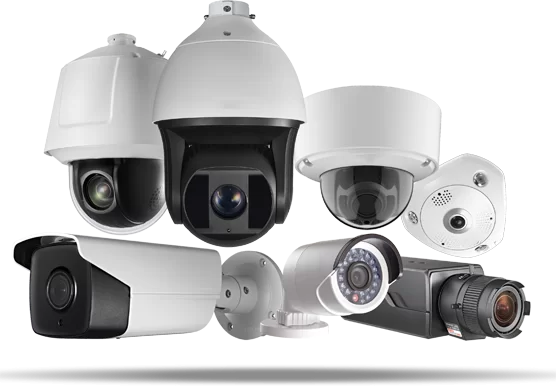 IP Camera Systems
Easy to Use, Affordable and Professional
ComsatAV designs and tailors network cameras to meet various requirements – from general video surveillance to video content analytics based on deep learning algorithms – and beyond.
Rendering high-quality images across a range of lighting conditions – while minimizing requirements on storage and bandwidth – and providing data-powered situational awareness to help you make smart decisions, our network cameras are the ideal choice for hundreds of application scenarios.
Easy to Use
High Resolution
Future Proof
Secure Transmissions
System Integration
Lower Total Cost of Ownership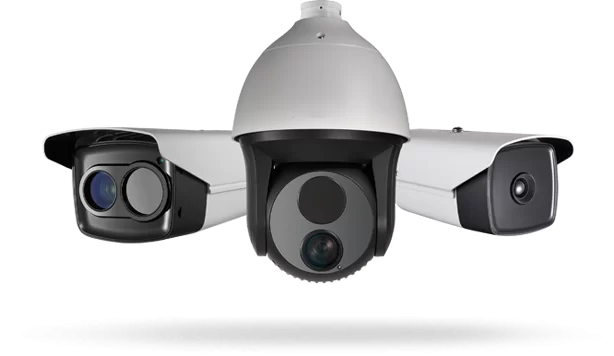 Thermal Imaging
See even in total darkness
Thermal imaging cameras are unique in video security applications in that they employ a sensor technology that produces consistent, stable images in any lighting condition, even total darkness, by detecting the thermal radiation (heat) and emissivity of everyday objects.
This technology is particularly useful in detecting people and vehicles and is the leading solution, in combination with analytics, for perimeter protection.
Fixed and PTZ Models
Bi-Spectrum (Thermal with Visible) Imaging
384×288 and 640×512 Resolution Models
Temperature Exception Alarming
Advanced Fire Detection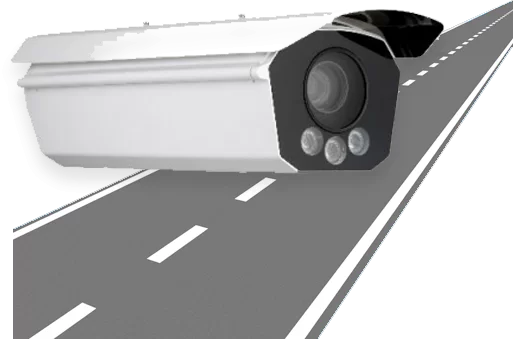 License Plate Readers
See even in total darkness
The ability to identify vehicles can provide major benefits for local authorities, businesses, and a range of other organizations. Vehicle recognition technology supports a wide range of Traffic Management solutions that keep vehicles moving in busy urban areas, improve road safety, and speed up responses to road traffic incidents and offenses. As of now, this technology is mainly reflected in vehicle number plate recognition and vehicle feature recognition.
The ANPR application captures a vehicle's license plate in real-time, compares, or adds it to a predefined list. Once a number plate has been recognized and stored, appropriate action is taken, such as opening a gate, adding a cost, or generating an alert.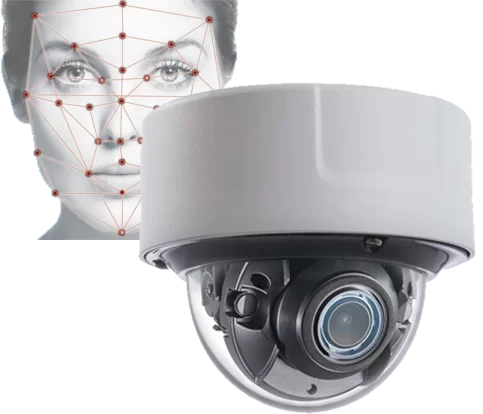 Facial Recognition
The next level of security and business technology
Powerful new technologies like Machine Learning and Artificial Intelligence have recently been developed to offer an entirely new level of security. Video capture and recording solutions today can record facial images and compare them with incredible accuracy. ComsatAV is right there at the forefront of this exciting new horizon in protecting our communities, our loved ones, and our property.
There are many ways to use Facial Recognition to keep people safe, enhance business operations, as well as improve our everyday lives with optimized services.
Some of our clients





We Are Based In SoCal And Serve San Diego, Los Angeles, Riverside and Orange County.
ComsatAV locations are located all around the Southern California area: