Comsat AV Becomes a Large Venue Projector EPSON Authorized Dealer and Installer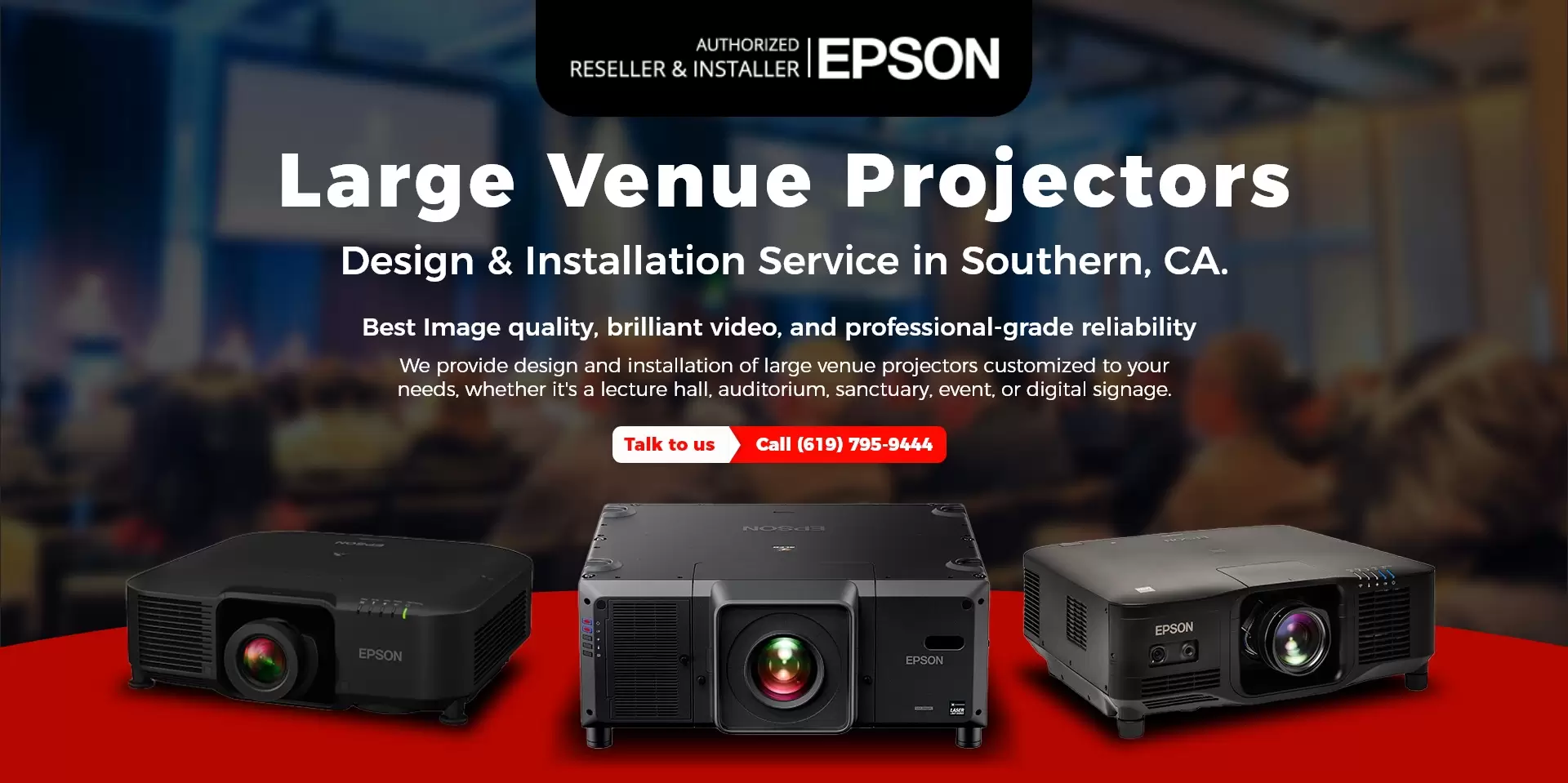 As authorized dealers and installers for EPSON, Comsat AV offers high-quality large venue projectors to meet every need. Our team has the expertise to help you choose the right projector for your space and provide professional installation services to ensure optimal performance. With EPSON's advanced technology, you can expect stunning image quality, brightness, and clarity, making it perfect for large venues such as conference halls, churches, and lecture halls. Trust Comsat AV to provide you with the best possible service and support when it comes to large venue projectors.
Epson projectors for large venues offer high brightness, high resolution, and high contrast ratios. With up to 25,000 lumens of brightness, they can easily display clear, sharp images on larger screens for audiences in a range of environments, including theaters, conference halls, and stadiums. They also have easy-to-use settings and adjustments to achieve optimal image quality and brightness, and their reliable performance and low maintenance costs make them a practical choice for any large venue.
Comsat AV can handle the entire process of designing and installing a projector system for your large venue. We will work with you to determine the best projector and placement for your space, and then our team of experts will handle the installation process from start to finish, ensuring that everything is set up and working perfectly. With our help, you can enjoy high-quality projection that provides clear and vibrant visuals to audiences in even the largest spaces.
Need help? We can design & install custom EPSON Projectos for your venue. whether it's a lecture hall, auditorium, sanctuary, event, or digital signage.
Contact us for a quote or if you have any questions.