Portable Direct View Video Wall
Fusion Max2Go is the most flexible, high-performance mobile LED solution available.
Unique opportunity to see it in person at our San Diego Headquarters, Nov 9th - 13th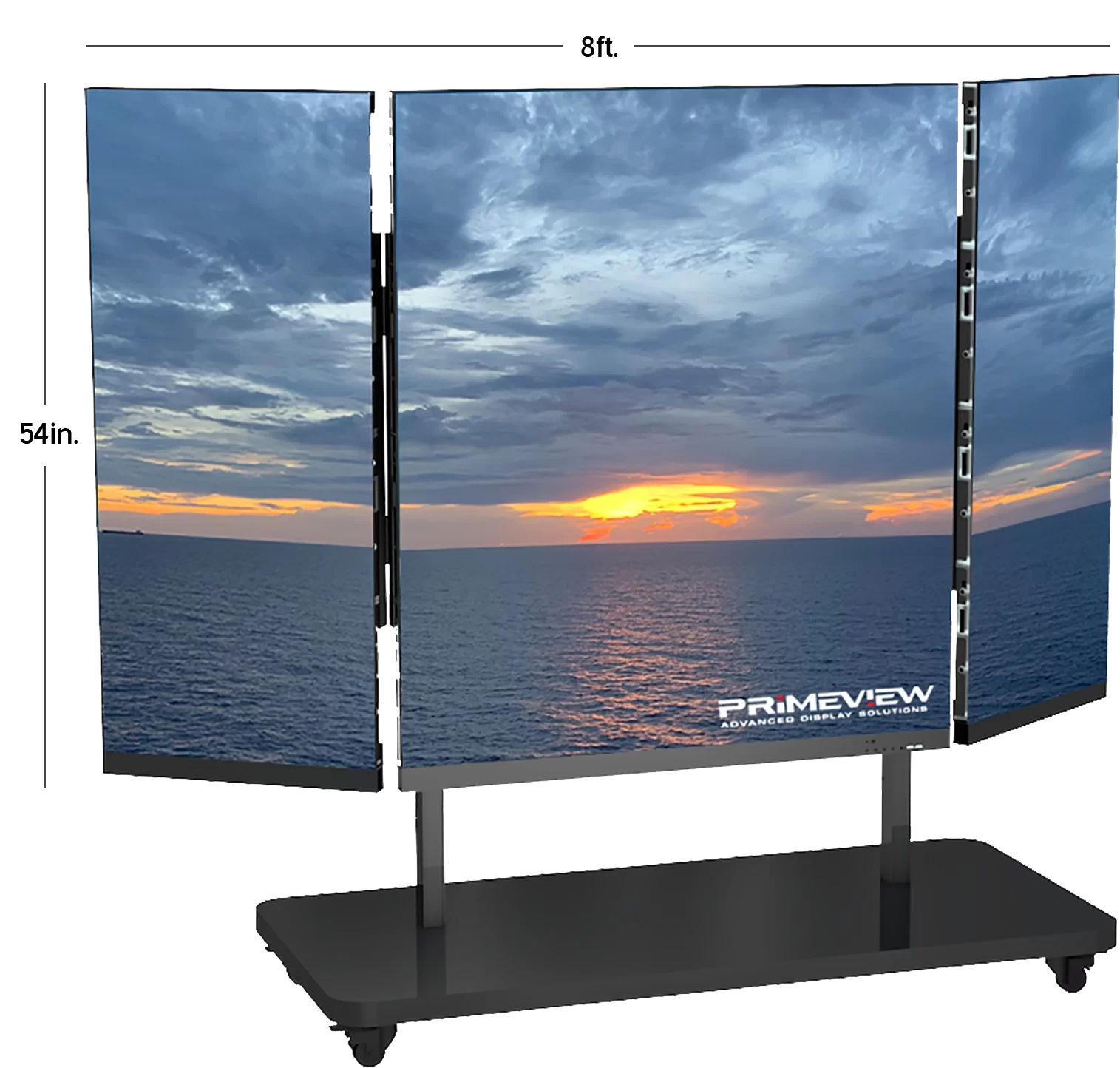 What does a foldable LED Video Wall look like?
Primeview's cutting-edge Fusion Series LED displays to offer the highest refresh rate technology on the market to provide crisper, clearer, and brighter images. The seamless video walls, now available as 16×9 cabinets, are easy to install, operate, and maintain thereby creating high-impact visuals. Industrial 24/7 rated LED display walls are reliable and dynamic, perfect for broadcast studios, retail stores, and corporate settings. With their segmental design and innovative full front-serviceability, clients can utilize their creativity for brilliant high-impact branding walls and one-of-a-kind digital art from 2K/4K/8K.
Are you looking for a digital press-conference LED display that is portable and fits through regular doorways?