Commercial Two-Way Radios in Arizona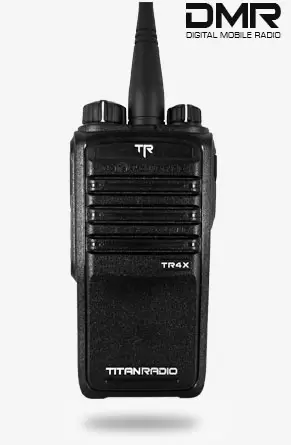 TR4X
High-Performance Digital Solution
Step up to digital! Maximum power and effective range, enhanced clear sound with background noise cancellation.
$499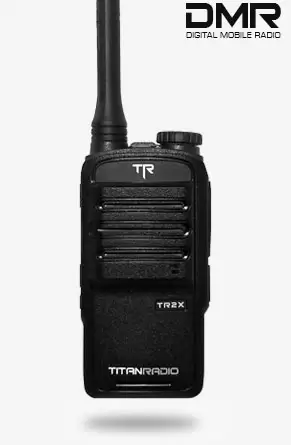 TR2X
Economical Digital Solution
An affordable entryway into the clarity of digitally enhanced communications. Compact and ultra-lighweight.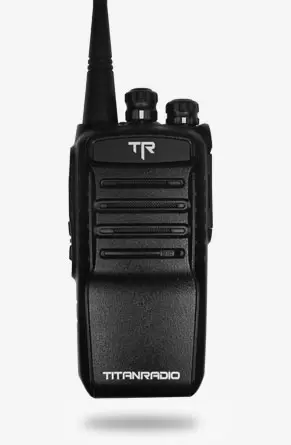 TR400
High-Powered Analog Solution
A simple solution for companies needing dependable, high-powered UHF or VHF two-way communications.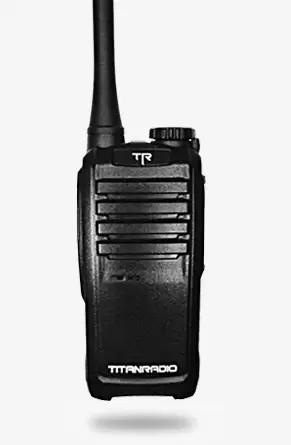 TR200
Economical Analog Solution
An affordable ultra-lightweight answer for companies needing a commercial grade radio solution.
Comparable to Motorola Radios
Quantity Discounts Available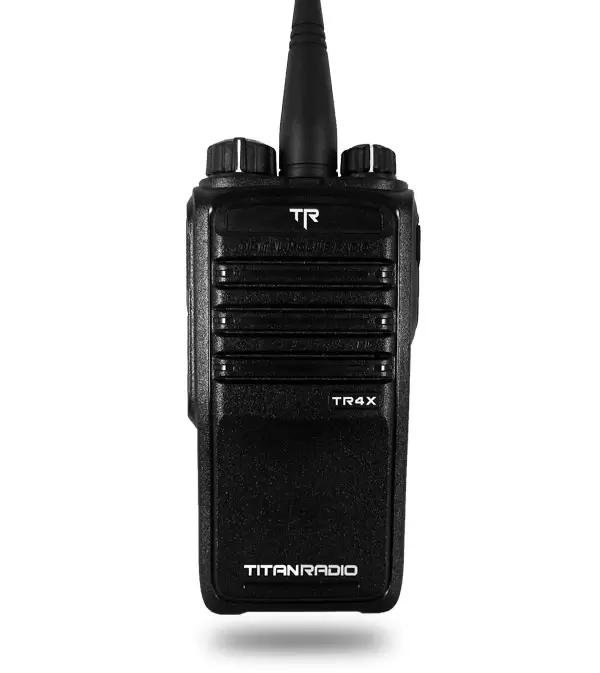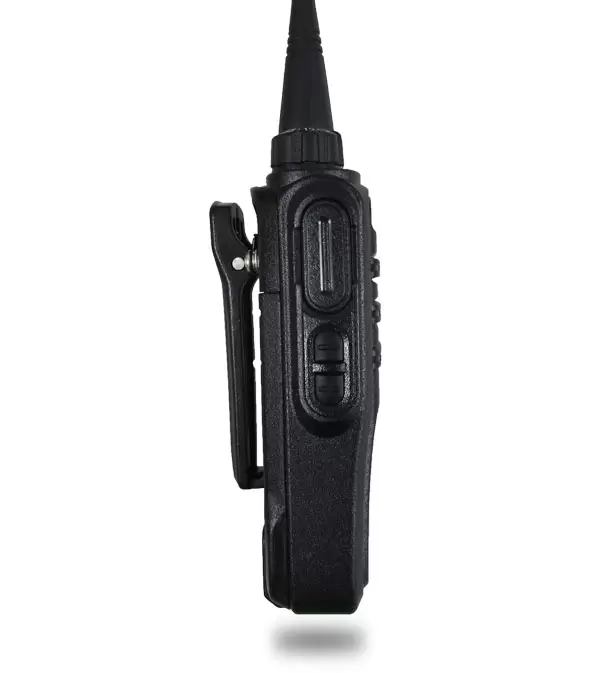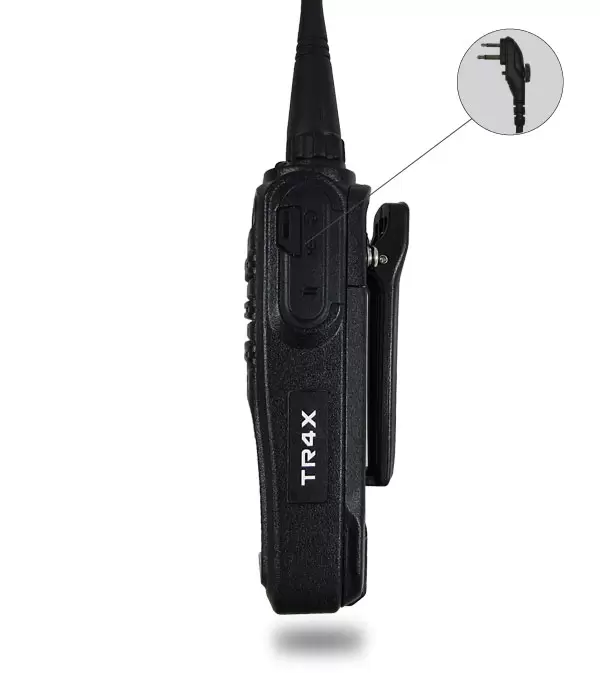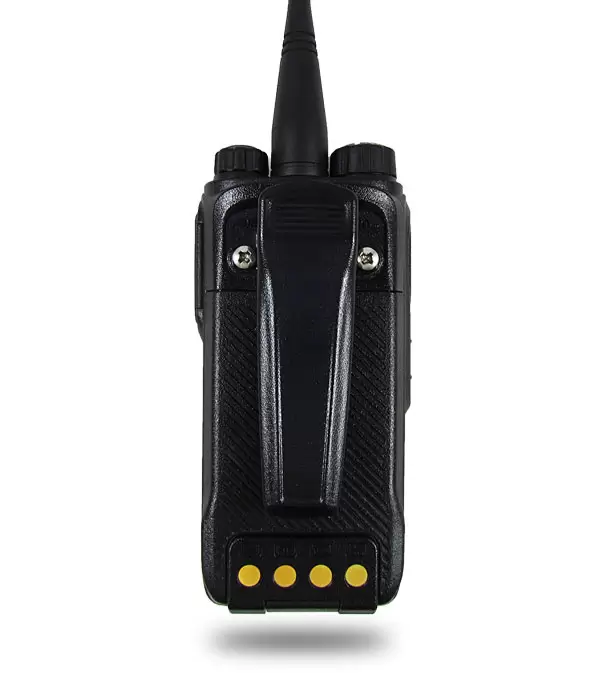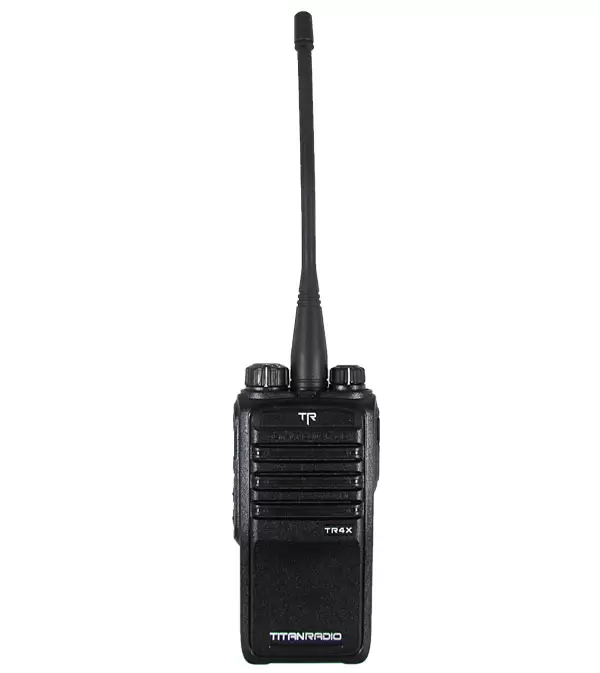 TR4X
High-Performance Digital Solution
$499
Step up to digital! The TR4X uses Digital Mobile Radio (DMR) technology to offer the clearest audio quality and greatest range. It's designed to be simple and easy to use. No complicated display or useless buttons.
Plus, the TR4X uses less power in digital mode than analog, so batteries last significantly longer on a single charge. Titan keeps your workforce connected.
TR4X Features
Digital DMR Technology
Analog Mode Capable*
32 Channels / 2 Zones
Priority Scan
UHF 400-470 MHz
Narrowband Compliant
Heavy-Duty Design
Lightweight: 7.9 oz
VCODER Background Cancellation
Voice Enunciation
Voice Activated (VOX)
Covert Mode
Battery Save Mode
LED Battery Indicator
Battery Life (5-5-90 Duty Cycle)
Max Power: 4 Watts (adjustable)
Repeater Capable
PC Programmable
2 Programmable Buttons
2 Year Extendable Warranty
* Coverage is digitally enhanced for increased clarity.
Digital features not available in analog mode.
Digital DMR Technology
Digital Mobile Radio (DMR) offers improved sound, battery life, security, and channel efficiency compared to analog radios. TR4X can also communicate with other brands using the DMR standard.
Still, using analog radios? The TR4X comes with analog mode, allowing you to transition toward digital communications without having to retire your old analog system.*
The TR4X features 32 UHF channels in 2 zones for congestion-free communications.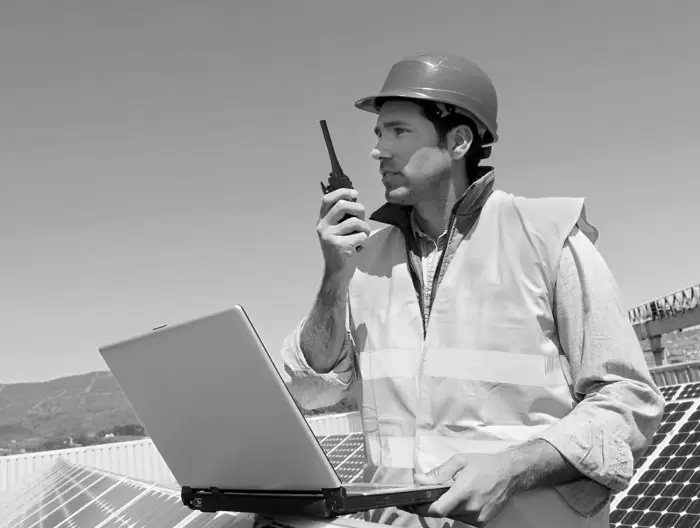 Includes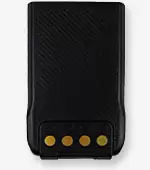 Li-Ion Battery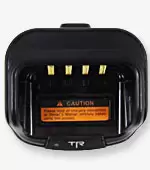 Base Charger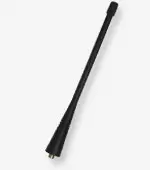 Antenna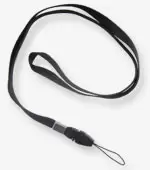 Carrying Strap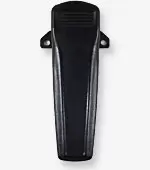 Belt Clip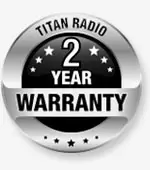 2-Year Warranty
Accessories & Headset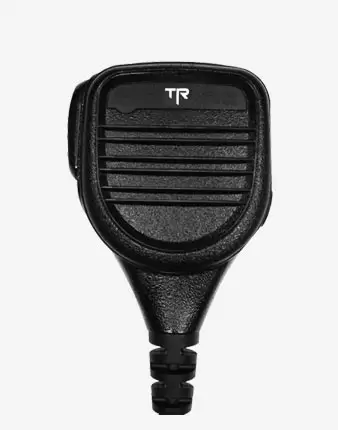 Speaker Microphone
Rugged and compact
Includes swivel clothing clip and heavy-duty coil cord.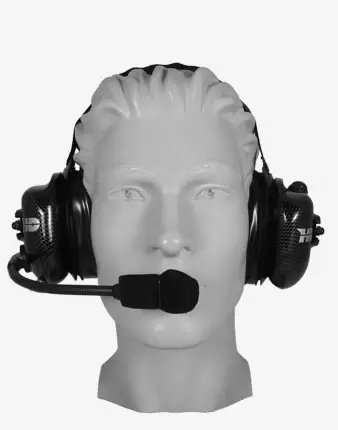 Dual Muff Headset
For high-noise environments
24dB exterior noise reduction.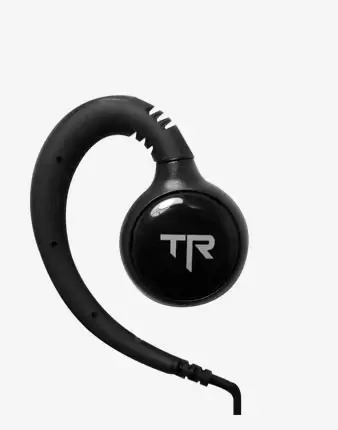 Swivel D-Hook Earpiece
Includes in-line push-to-talk
Designed for comfort and hygiene.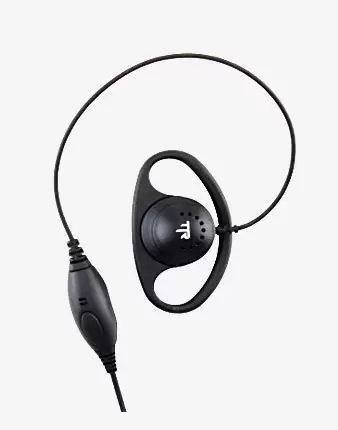 D-Shell Earpiece
Includes in-line push-to-talk
Designed for comfort and hygiene.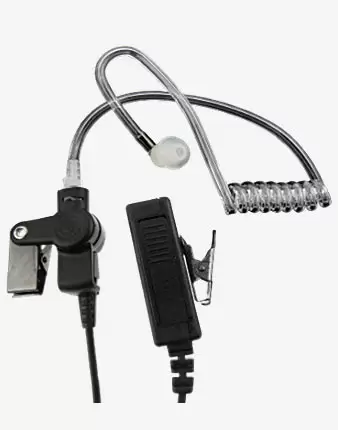 Surveillance Kit
2-wire kit with clear acoustic tube
Noise reduction microphone and metal clothing clip.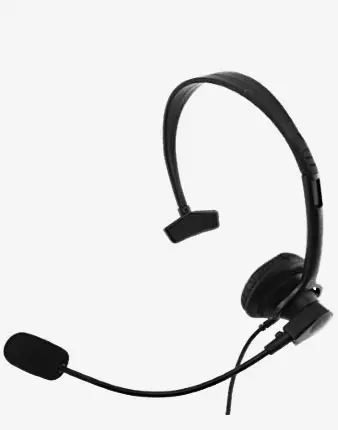 Lightweight Headset
Includes in-line push-to-talk
In-line PTT with option for VOX operation.